Play casino table games online, look no further than jiliko.
If you're looking for the best place to play table games online, look no further than jiliko. We offer a wide variety of casino games, including roulette, baccarat, blackjack and more. Our mission is to provide the most complete table games selection anywhere.
But we don't just want you to play casino games—we want to make sure you have a great time while doing it! That's why we've designed our site with intuitive navigation and easy-to-understand instructions so that anyone can get started playing in no time.
Jiliko wide selection of table games.
Jiliko collection of table games is so extensive, you'd think we were the owners of the casino. We've got everything from Bingo to baccarat , Sic Bo and poker. You'll get a chance to enjoy your favorite casino games right away. In addition to free-to-play games, we also have real money games which allow players to win real cash prizes.
Jiliko's latest table games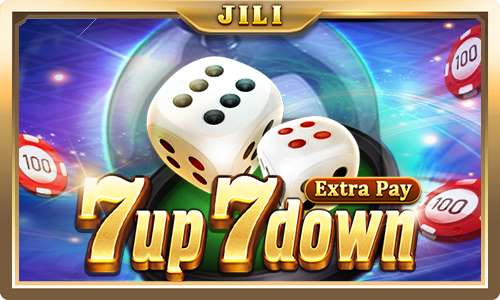 7 Up 7 Down
7 Up 7 Down is an exciting dice game with a lot of action. The game has multiple play styles so you can choose the one that suits your style best. The game has multiple pay tables that allow you to win big when you make the right call on your dice rolls. There are also special bonuses that offer even bigger wins!
Bingo
Get numbers and score bingo to collect numerous rewards! Purchase more bingo cards for a higher chance to earn rewards. Also, you can purchase additional balls to earn prizes with a chance to get a WILD ball for scoring bingos. Make sure to save your coins, because you never know when the jackpot will be up for grabs!
Andar Bahar
Andar Bahar is a game of chance that has you betting on what color of box the Joker will land in. The dealer begins by shuffling the deck and revealing the first card or Joker. Then, each player places their bet by guessing which set of boxes would the Joker card first land in. You win by correctly choosing Andar or Bahar.
Sic Bo
Sic Bo, or three dice, is a fantastic game that's easy to learn, but hard to master. Players bet on the outcome of three dice being rolled by the dealer. The board shows various different betting options and you place your bet by placing your betting token on the relevant segment(s) of the board. If you're a beginner and want to try out this great game, we recommend you start with small stakes first. Once you've got the hang of it, increase your stakes!

Jiliko have everything you need
We're not kidding when we say that our online casino has the best quality games around. Our experienced technical team is on top of every game they add, making sure that you get the best experience possible. Jiliko have a wide selection of table-based casino games that are perfect for players looking for a high quality experience.
Our games are fun and responsible, so you can play with confidence! We made sure that our games are completely safe to play, while still offering endless opportunities for you to win big. Register today so that you can be prepared when launch day arrives!