Jiliko Vip Club CashBack
JILIKO's VIP Club is a great way to get the most out of your gaming experience. Each time you deposit over 100 pesos, you're eligible for the VIP club and its benefits. The levels upgrade based on how much you deposit, and you can opt-in or out of the bonus in your account whenever you want. When you place bets and win, a percentage of your winnings gets returned to your account, which you can then use to place bets or get free money!
Upgrade condition for each level: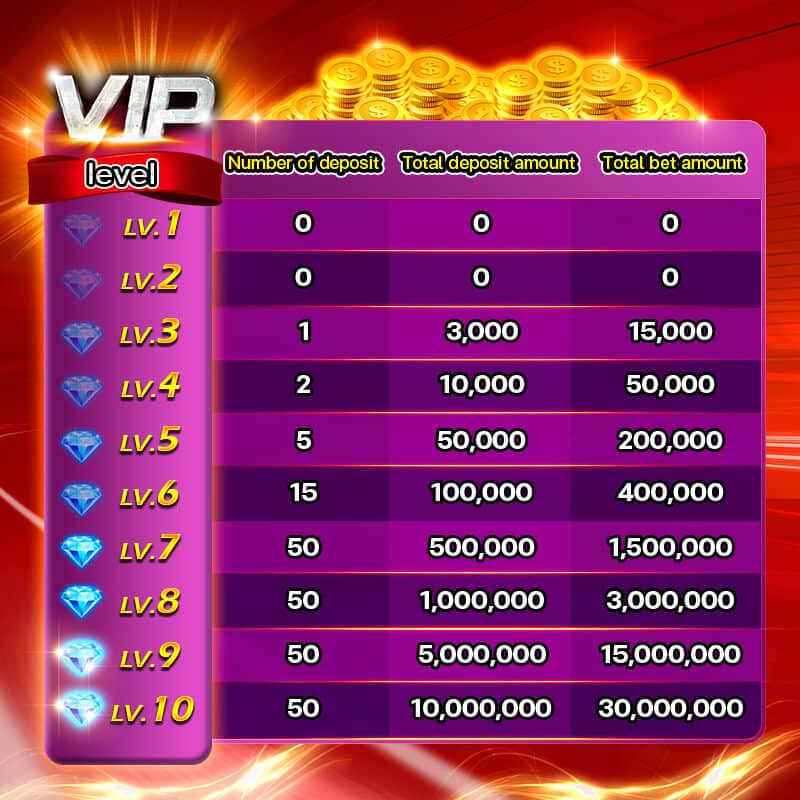 VIP Bonus for each level: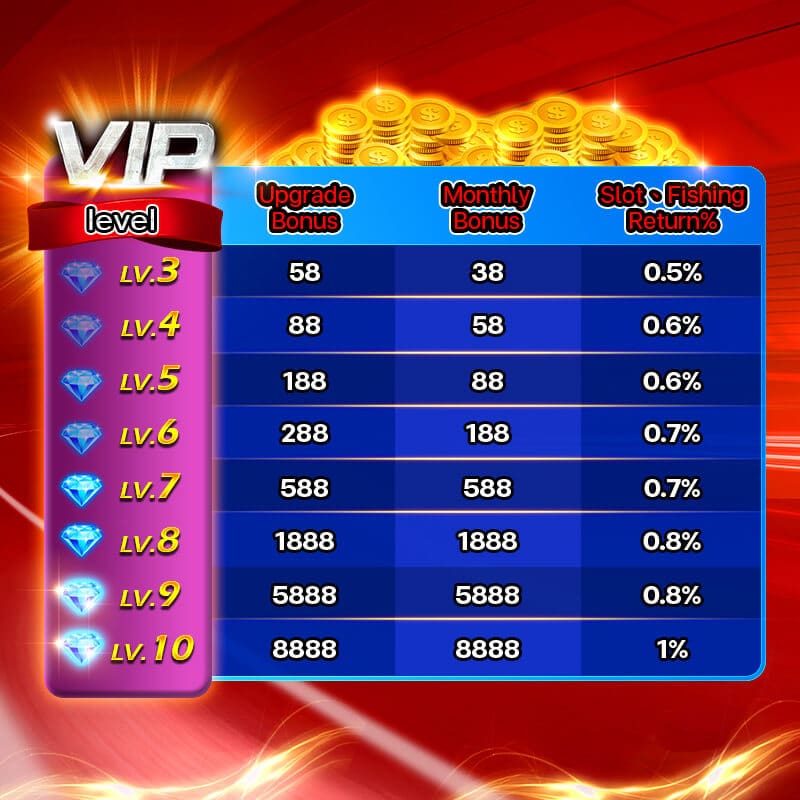 **There is a BONUS every month, and you must deposit more than 500 every month to get the bonus.
Example:
1、 LV3 members accumulated deposit 500P or up Jan.01-Jan.31, will get VIP bonus 38.
2、LV3 members accumulated deposit lower than 500P Jan.01-Jan.31, unqualified to claim monthly bonus
Promotion detail
1、The system will update the "VIP level" around 3am every day (it will be upgraded when the quantity of deposits, the total deposit amount and the total bet amount reach a certain amount)
2、If the conditions are met, click "upgrade". The system will issue upgrade rewards immediately. If you don't click, the system will automatically distribute it.
3、Monthly payment will be issued at 18:00 on the 5th of each month
4、The VIP upgrade bonus requires 1X turnover, and there is no limit to games and withdrawals.
HINT
1、How to view VIP information: Member Center> VIP Area>VIP
2、Claim Bonus method: Member Center>Notification>Bonus> Click to receive